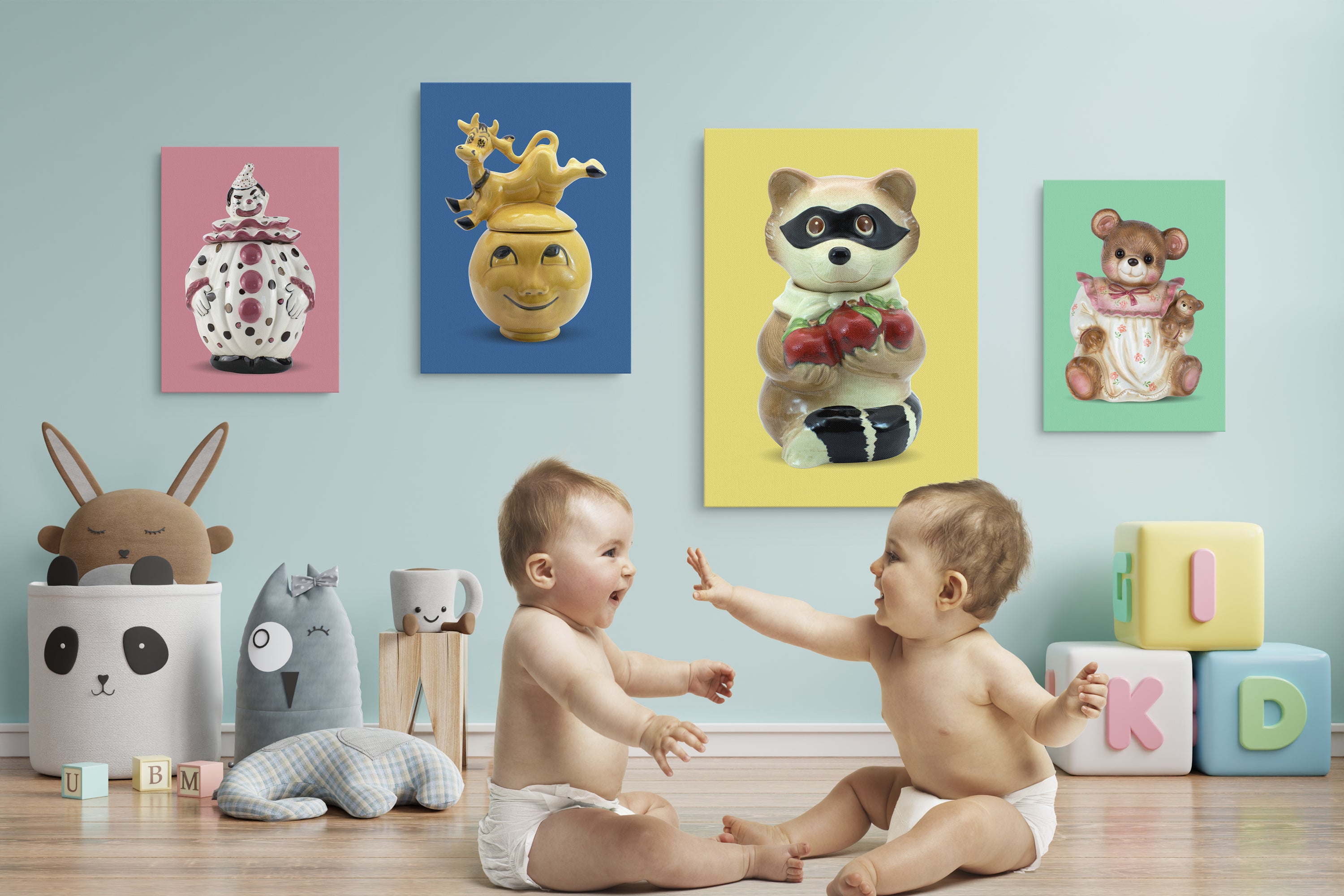 PRINTS of VINTAGE COOKIE JARS
Shop Our Collection of Canvas Prints of Cookie Jars from the 1940s, 1950s, 1960s, 1970s!
SHOP vintage
Prints are Better Grouped Together
SAVE 10% ON ALL BUNDLES!
Our Canvases are Designed to be Displayed Together!
Shop our Special Selections of CURATED BUNDLES to make Shopping Easy!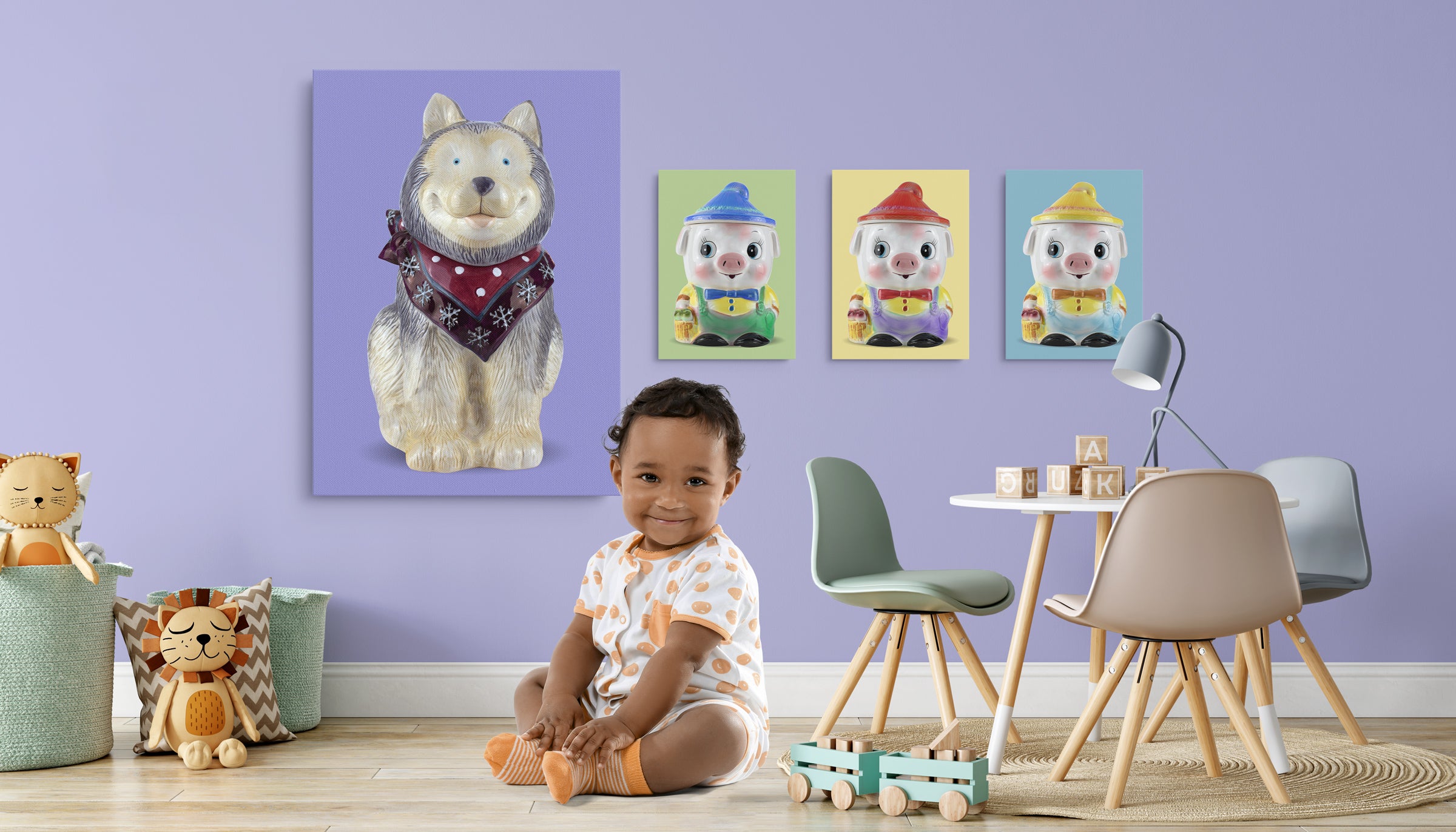 NURSERY RHYME CHARACTER PRINTS
See our Collection of Cookie Jar Prints with your Favorite Nursery Rhyme and Fairy Tale Characters!
SHOP characters
CANVAS SIZES to SUIT ANY SPACE
Our Collection of Over 500 Colorful Canvas Prints Offers the Perfect Gift For Babies, Kids and Collectors!
SHOP by canvas SIZE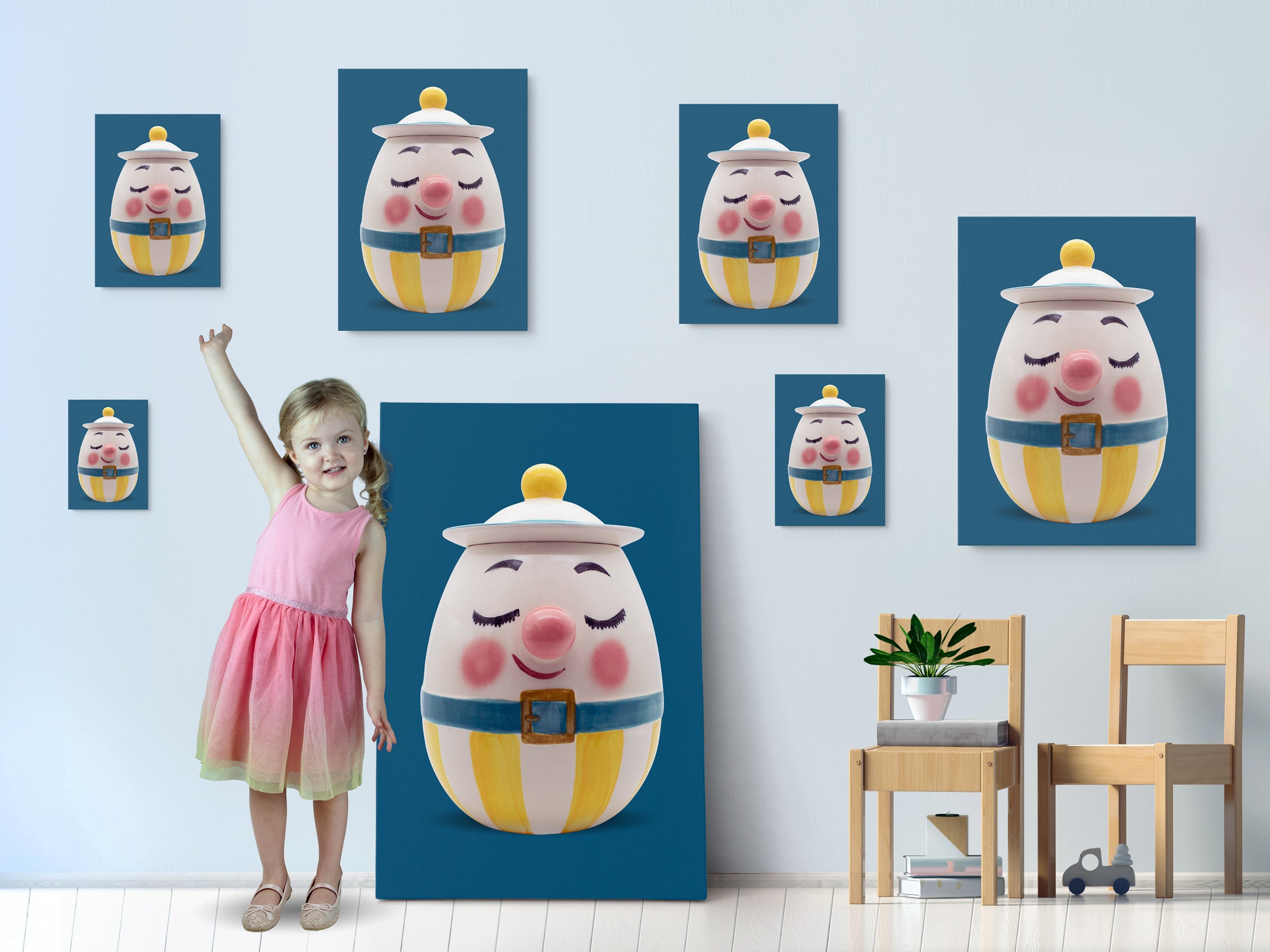 HAPPINESS DELIVERED
"One day I realized that cookie jars could make children happy, too. But rather than a heavy, breakable, ceramic jar that could be hurled at a helpless younger sibling, what about a portrait of a cookie jar on a brightly colored canvas, hung high on a wall? Thus, was born Baby Art Mart!"
OUR STORY
TESTIMONIALS
"My friend's daughter just had a baby girl. I was looking for the perfect gift and this canvas mother and baby bunny is just adorable. The quality is excellent and the colors are gorgeous. I cannot wait to give the new mommy this gift. These canvases make fabulous baby gifts. I am so happy and I know that my friend's daughter will be thrilled. Thanks Baby Art Mart!"
Judy P. - Culver City, CA 
"OMG, the canvases arrived today and I'm thrilled. They are adorable! And so much better in person. The website is great but just doesn't do them justice — you MUST see them in person. Just adorable!"
Valerie - Pacific Palisades, CA
"The BAM website is attractive, engaging, and easy to navigate. The verbiage is delightful: reading about the grandma behind BAM (who I know!) was so much fun, and so well written. The merchandise is very creative. Most importantly, the five items I bought for our two young grand gals arrived promptly; packaging was outstanding...no possibility of breakage. The images look great on our kids' kids' walls. The value was super, too. Yes, we will make additional purchases. A very positive experience!"
Bob P. - Westlake Village, CA
"My Baby Art Mart pictures arrived within a couple of days of placing my order and our family is delighted beyond words! The 3 different images came securely  and professionally packaged. My granddaughter cannot stop looking at them. She is enamored by the bright colors and the fanciful images. Kudos to Baby Art Mart for creating a lasting gift for all age groups!"
Julie C. - Chicago, IL