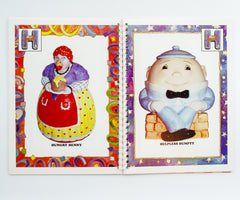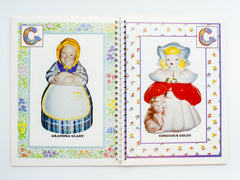 Cookie Jar ABC Book
A long, long time ago, when many of my seven children did not know their letters, I tried to teach them the alphabet. But they wouldn't pay any attention and laughed at me. Looking around our house, I noticed hundreds of cookie jars and I was sure there would be one for each letter of the alphabet. My Cookie Jar ABC Book was hit and I can confirm that each of my children now knows the alphabet!
• Spiral bound 58-page booklet. Heavy stock 9" x 6-1/2"
• Two pages and two cookie jars for each letter of the Alphabet
• Glossary includes all Cookie Jars and Manufacturers
• Written and designed by Pepper Edmiston
Shipping: is FREE! We use a world-wide printing company that partners with high-end printers all across the globe. Orders are usually prepared, printed and shipped out within three days.
Returns: If you aren't totally satisfied with your canvas, please check out our returns page for information on how to get a full refund.